HR Tech Spotlight: Emplified
May
4
2015
Problem: The vast majority of employees claim they are not engaged in their jobs and 7 out of 10 report that they are looking for new opportunities at this very moment. Even worse, 1 of every 3 Millenials start looking for a new opportunity just a few weeks after starting a new job. In industries where talent is scarce, companies need to do a better job of retaining the people that they do manage to find - and that starts with better employee engagement.
Why Emplified is the answer: Most annual employee engagement surveys are reactive and not very actionable. Emplified steps in with a fun, yet rich way to constantly monitor and improve the engagement level of your employees. Using a dynamic catalogue of micro-interactions, users spend just a few minutes a day growing in areas such as Balance, Development and Impact. So far, 90% of users report using Emplified daily and their engagement is growing.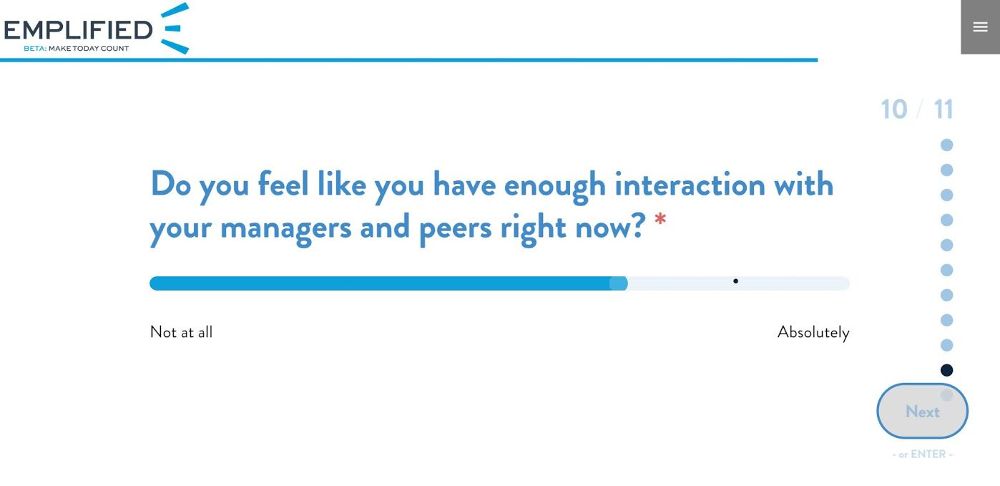 Bonus: Where the rubber meets the road is when managers get actionabale data to work from. So, on top of a nice dashboard and easy to understand reports, our favorite part of Emplified is the "easy manager recommendation" - the one thing each week a manager can do, customized off of the data, to improve engagement with his/her employees.
Use an employee engagement solution that actually engages employees - check out Emplified.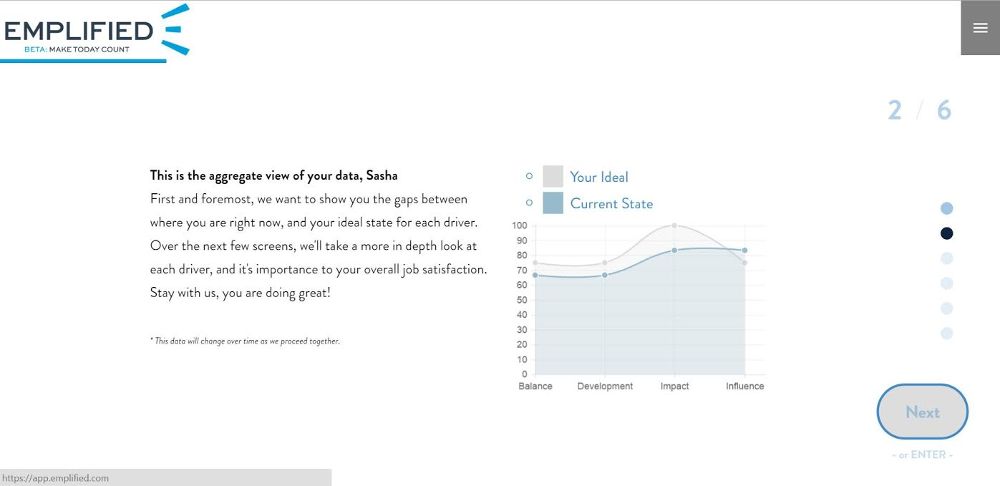 About Proteus
With over 20 years of experience, Proteus partners with B2B entrepreneurs to validate, build and scale high-potential software startups, with a strong focus on startups developing innovative solutions for human resources, healthcare and marketing. Got an idea? Give us a shout.

VentureTech is NOT compensated for this endorsement - we just love sharing cool HR Tech products.